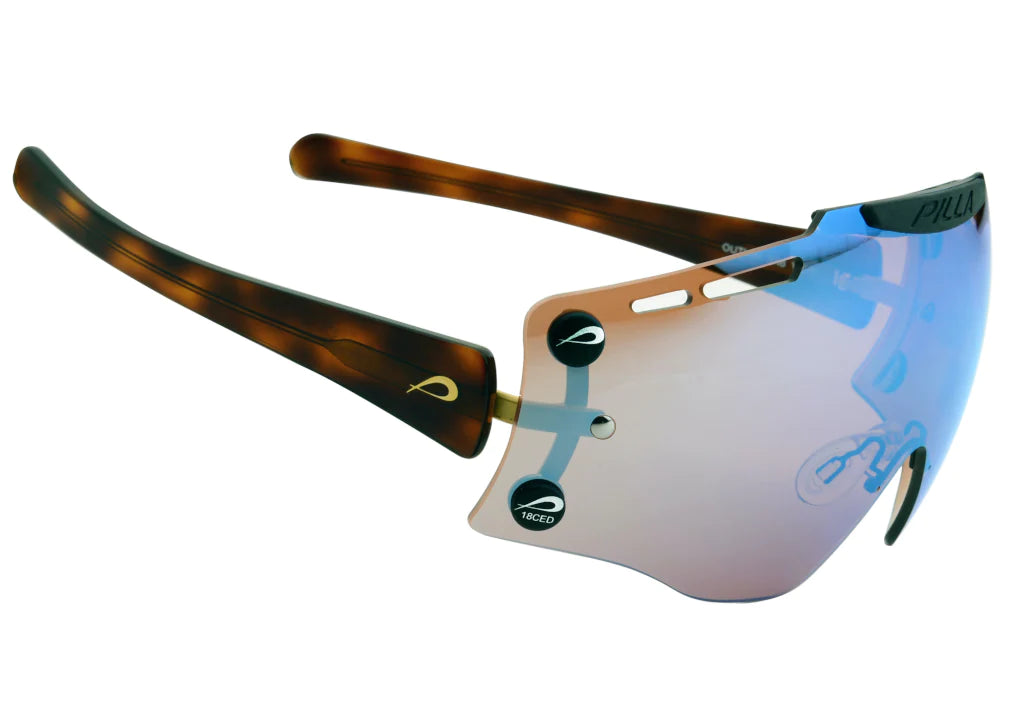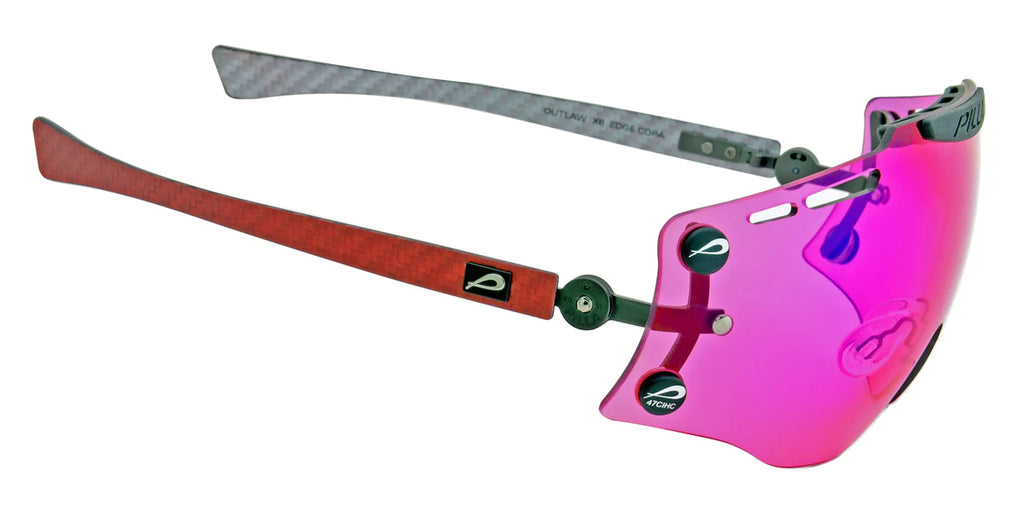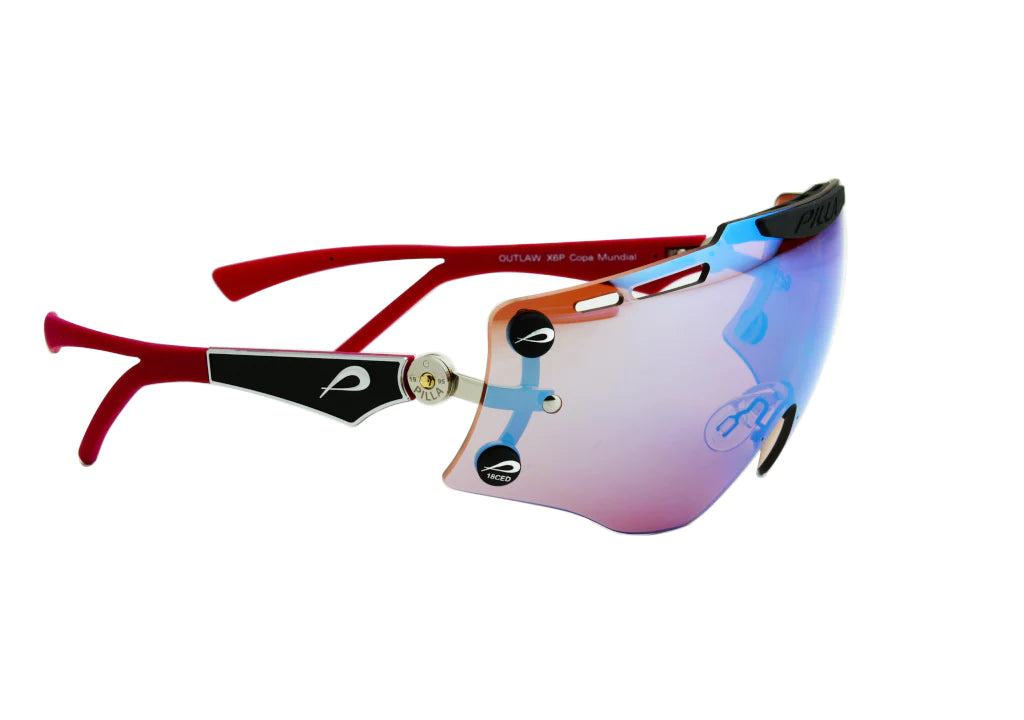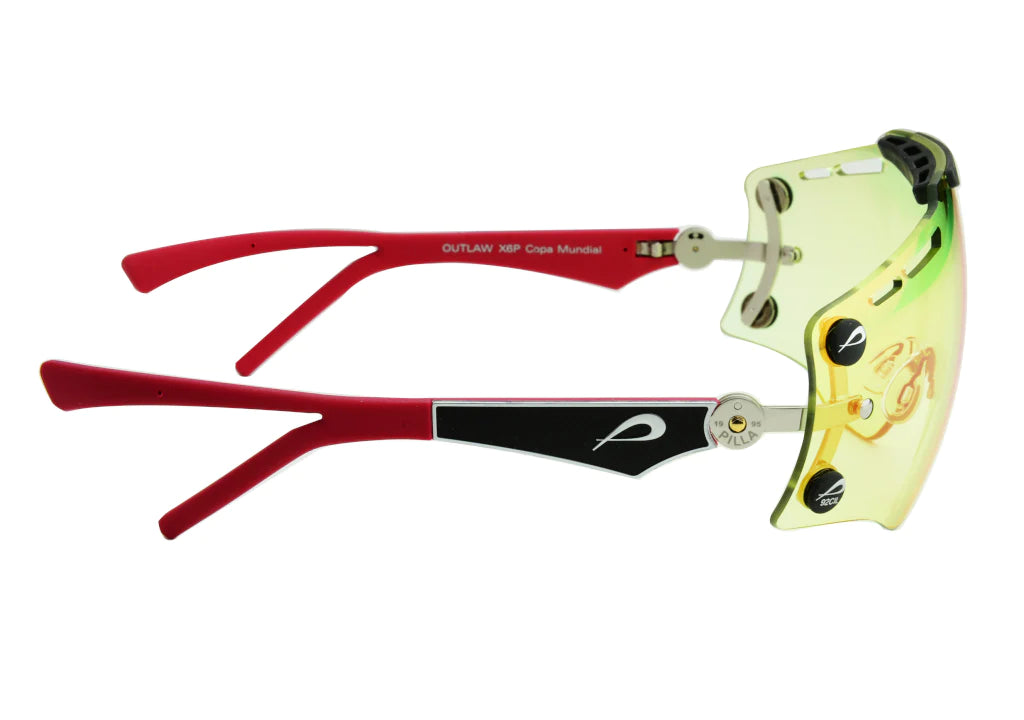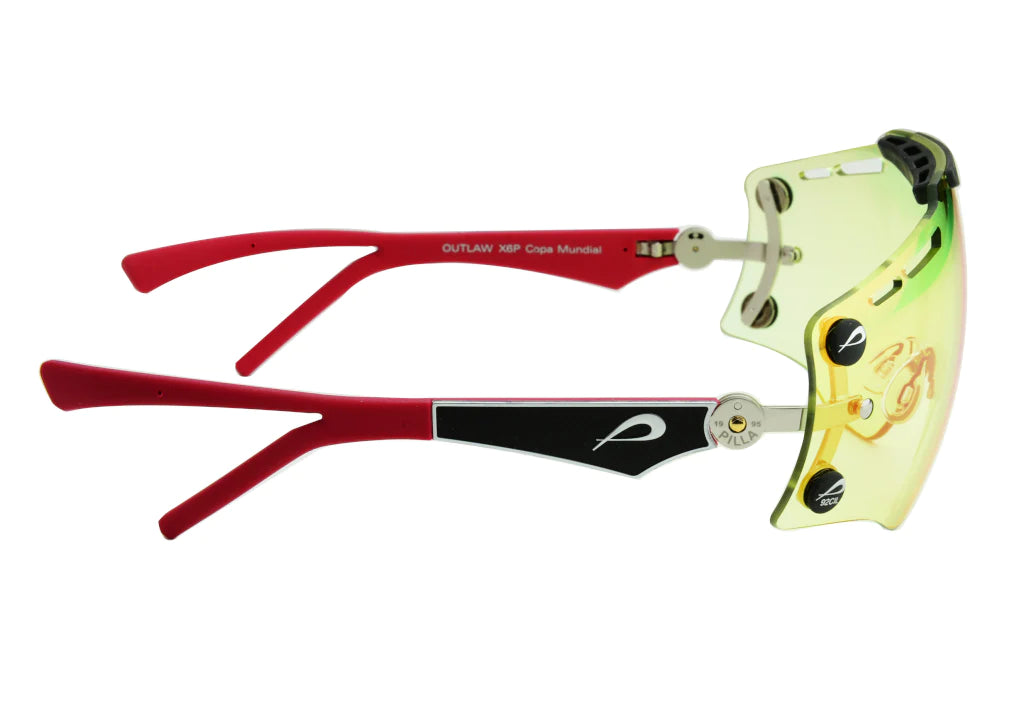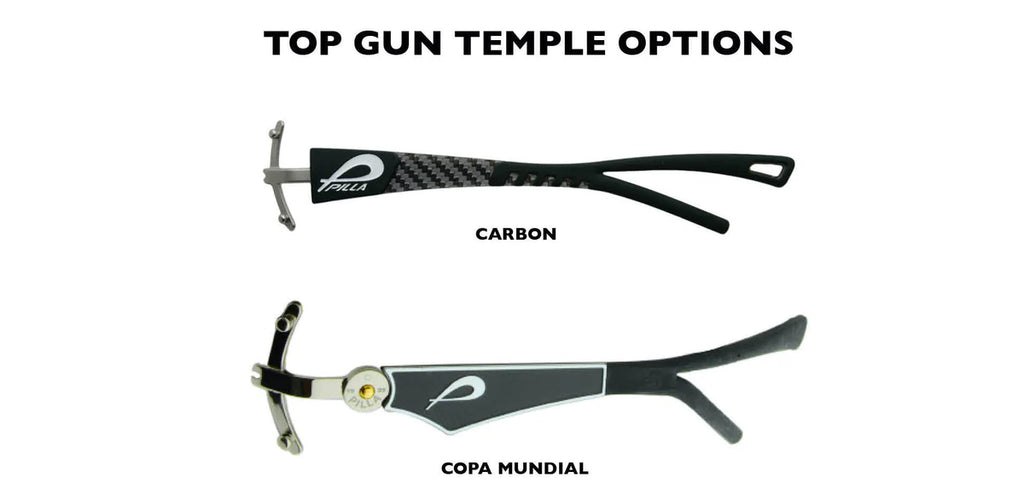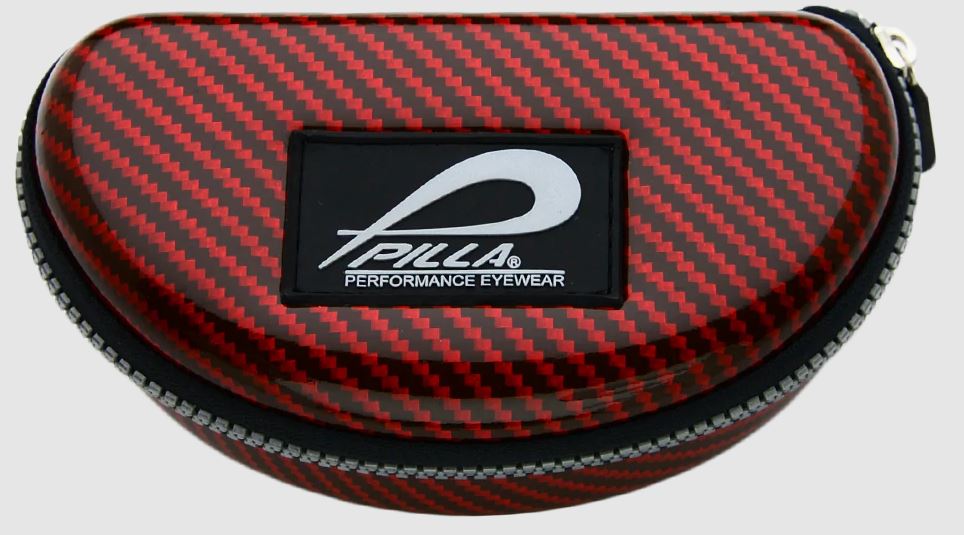 $557.00
Outlaw X6 Top Gun - 1 Frame + 1 Lens + Small Carbon Vault Kit
SPORT: SHOOTING, ACTION SHOOTING
SIZING: MEDIUM TO LARGE FIT

The Outlaw Top Gun provides a shooters with a visual experience unlike any other Pilla product. Our design mandate was to create a lens option that puts the shooter behind a mask to create a larger visual registration field using our exclusive Zeiss lens technology. The visual sight picture offers a colour enhancing experience that calms the eye given there is no visual disruption in ambient light. The eye is able to use the technology in the Zeiss lens to the fullest given the availability of filter above and to the sides of your direct straight-line vision. The lens is a larger surface area so the shooter sees only filter when in the gun. The lens offers 25% more lens surface and more wrap coverage in the periphery of the shooters vision. The centre of the lens design provides the shooter more lens to look through when in the gun given the integrated sweat bar has been raised above the eyebrow horizontal. The lens tapers to the temple sides to provide shooters wearing a hat full utility of the design. The visual picture is exceptional.

In addition to the additional filter performance, the lens has a new integrated venting system to help promote airflow through and around the lens. This helps in high humidity situations.

The Top Gun Model uses a brand new high-performance silicon nose design. The nose is a crystal saddle. This nose piece distributes the weight of the glasses to a larger surface area which makes the glasses feel like they are not even on. The material also helps anchor the lens on the face with superior comfort.

The Top Gun Model uses an Outlaw X6 Frame, X6 Model Frames that Fit the TOP GUN model - EDGE, VIPER, COPA MUNDIAL, CARBON FORKS, TREAD FRAMES

CXL or XW Frames do NOT Fit the TOP GUN LENS design.

Each single lens kit comes with 1 Outlaw X6 frame and 1 Top Gun Lens of your choice.

 

For single lens kits, Pilla cases are an additional extra available at a discounted price.

For 3 lens kits, Pilla cases are included free of charge.

Pilla are the most technologically advanced sporting glasses in the world.