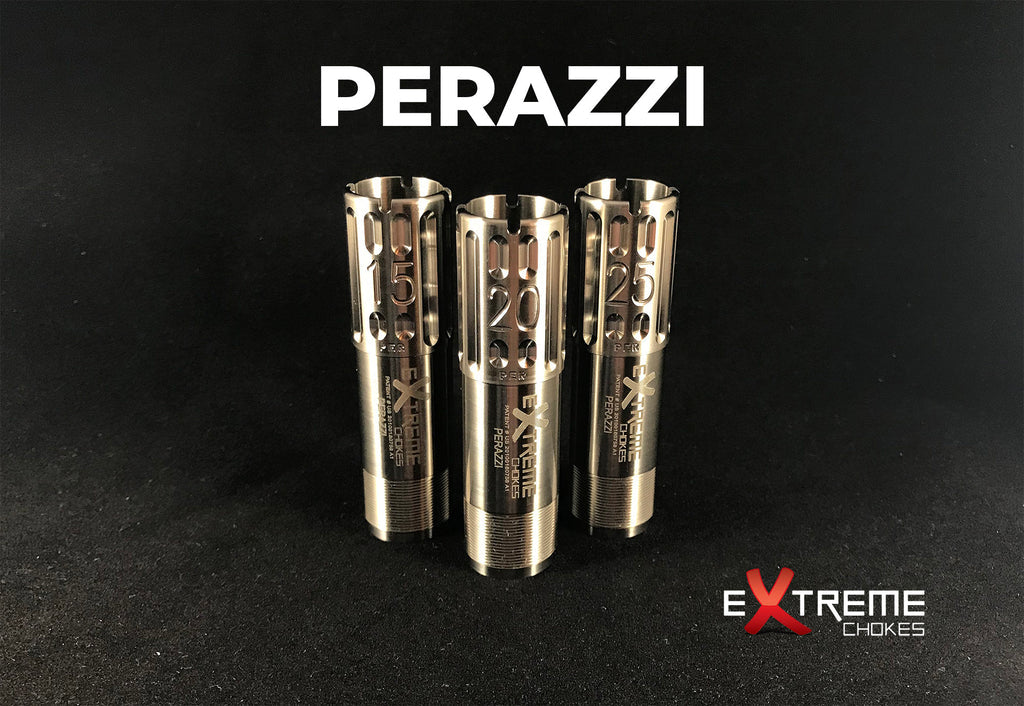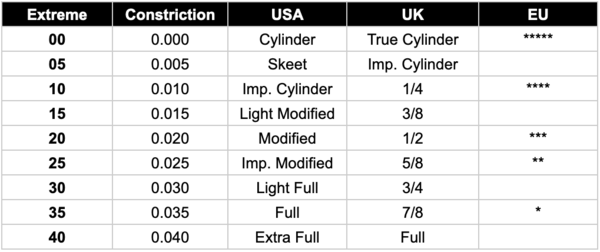 $112.00
Perazzi 12g Extreme Chokes
Extreme Chokes are the finest aerospace-grade titanium choke tubes for competition shotguns.
Developed for Perazzi 12G competition shotguns. These chokes feature a longer conical-to-parallel section for improved patterns.
Available in titanium only.
All constrictions are available (in thousandths): 0,  5, 10, 15, 20, 25, 30, 35, 40
We carry Krieghoff, Zoli and Perazzi Chokes but if you wish other types please inform us.
*Not sold in pairs. Please order two if you want a pair of choke tubes.*
When using screw-in chokes, we recommend using Liqui Moly Schmierfix Grease - Never get your chokes stuck again!