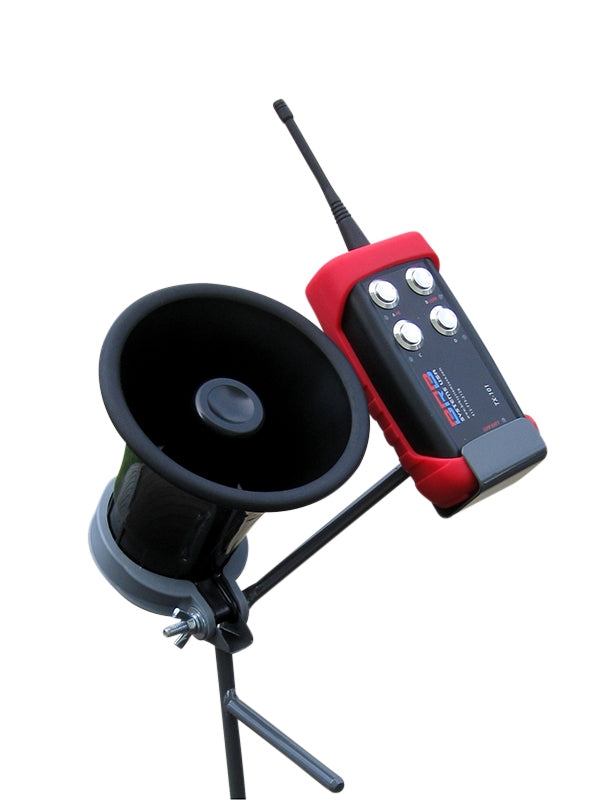 $1,897.00
BRB TX-101 Advanced – Voice Release Pack
Built to professional use standards, but priced for the individual shooter. This additional kit will turn your standard TX-101 into a stand alone Voice Release System.
1x WT-TRX-101 + 1 x WT-VB-101 + 1 x RX-201 + 1 x Mic + No Metalwork
This offers incredible versatility for the ground owner and shooter.
QUALITY
A heavy duty, powder coated holster is easily mounted onto the stand and keeps the Microphone and Controls in easy reach.
The microphone uses Superior Quality internal components, designed for purpose. Rugged Manufacturing & Testing. Each microphone is individually calibrated and tested to ensure optimum results, every time.
Every microphone is supplied with a tough bracket/brace for additional support.  Additional stainless steel reinforced rear and shock absorbing compound lined interior, to make these microphones practically unbreakable.
INCLUDES:
1 x Calibrated VRS Microphone
1 x Tough Microphone Bracket
1 x Microphone Cable
1 x Powder Coated microphone stand (Spiked for use in soft ground)
1 x TX-101 Mount Bracket