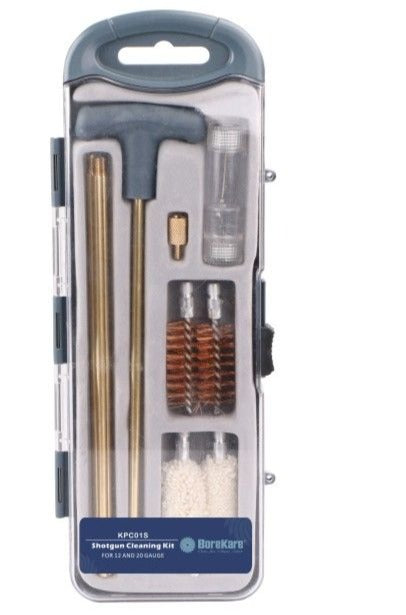 $22.00
Essential Cleaning Kit - Shotgun 12g &20g
Description:
This Cleaning Kit is suitable for all shooters and gun owners to routinely clean shotguns. This is perfect to carry around and keep in a hunting pack for any emergency situation.
Under whatever situation, this compact package of essentials is the clean set that every shooter needs.
 
* 4-section BRASS cleaning rod w/T-handle

* 2x Phosphor bronze brushes  (12GA, 20GA), 5/16-27 Thread
* 2x Cotton mops (12GA, 20GA), 5/16-27 Thread
* 1x Adapter for rod and brush/mop.
* 1x Two-chamber lube bottle
* Portable plastic case
Calibre's of brushes/mops to be specified by you.