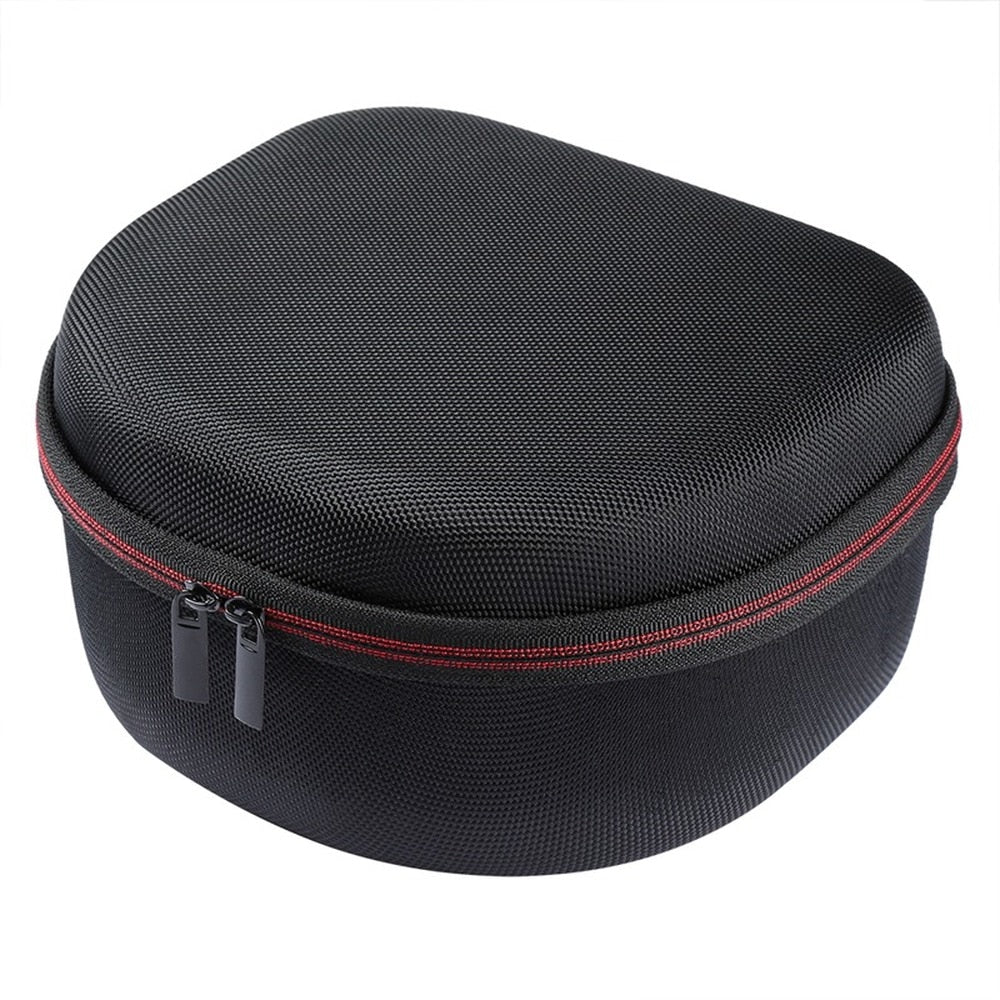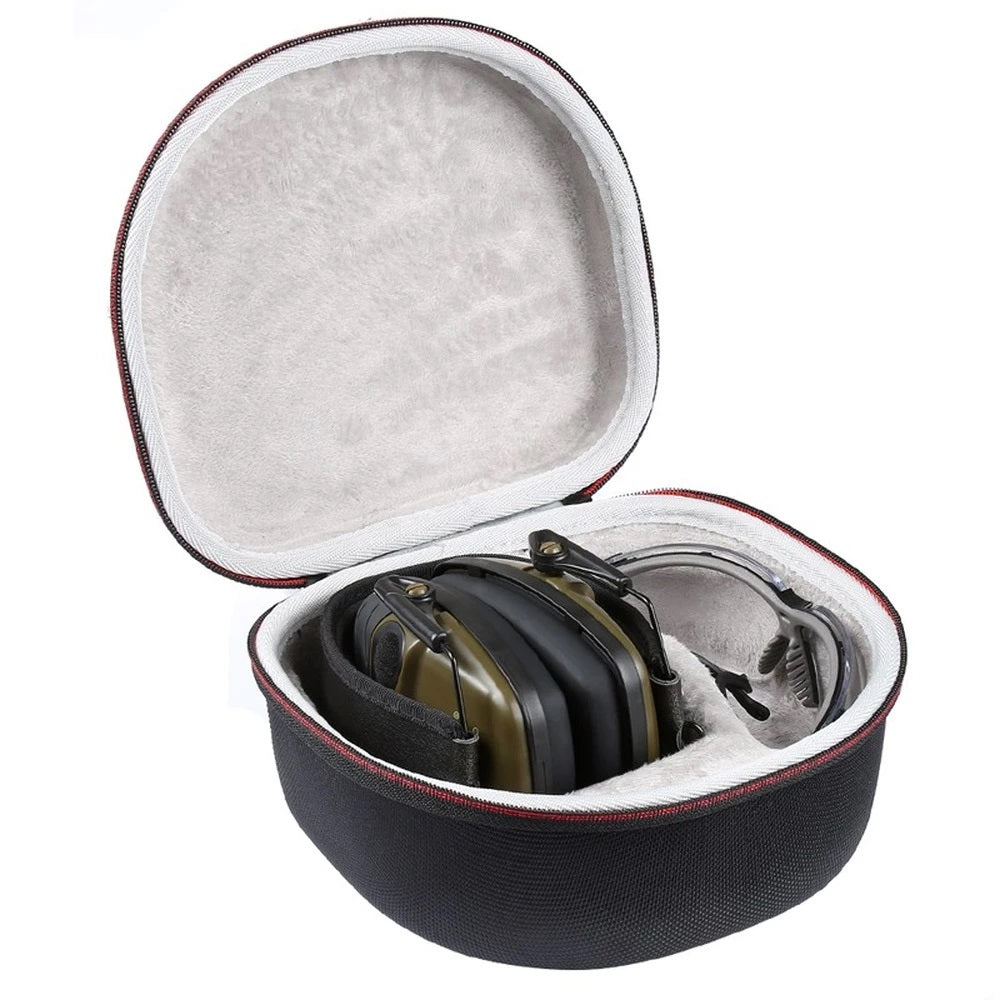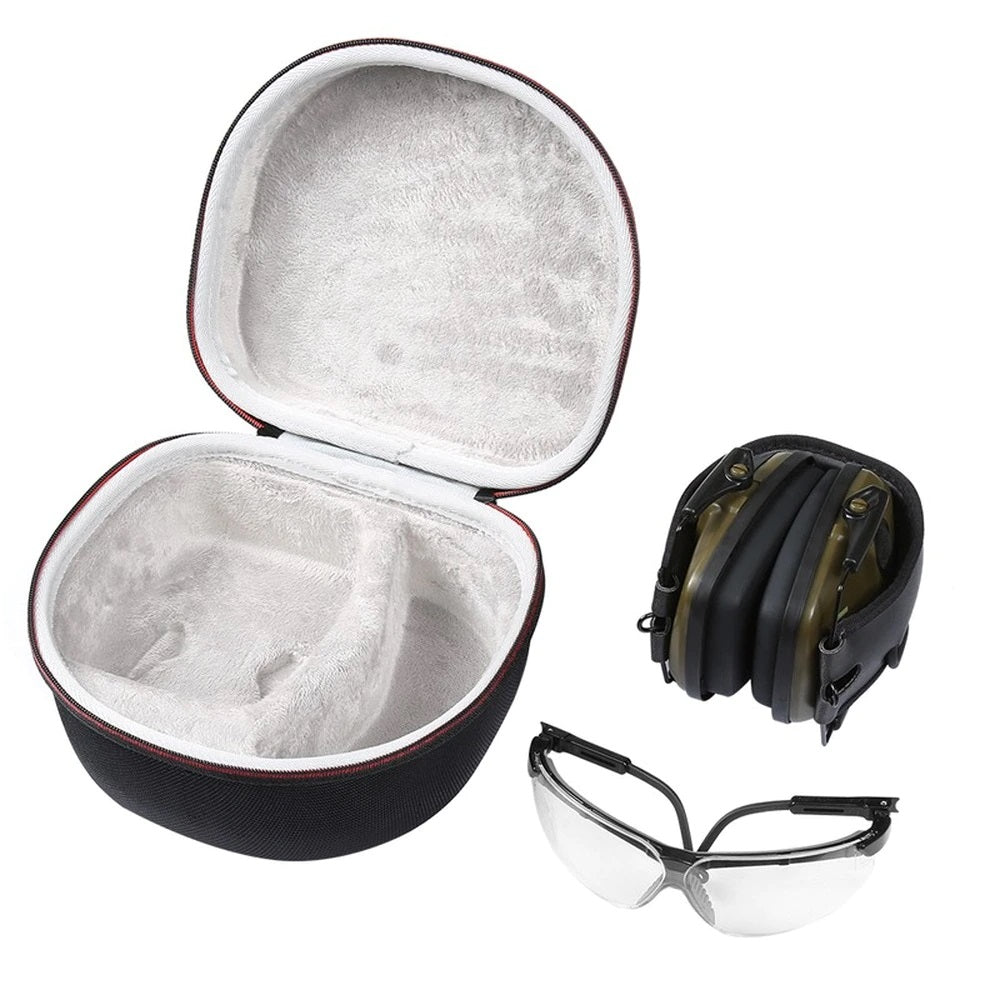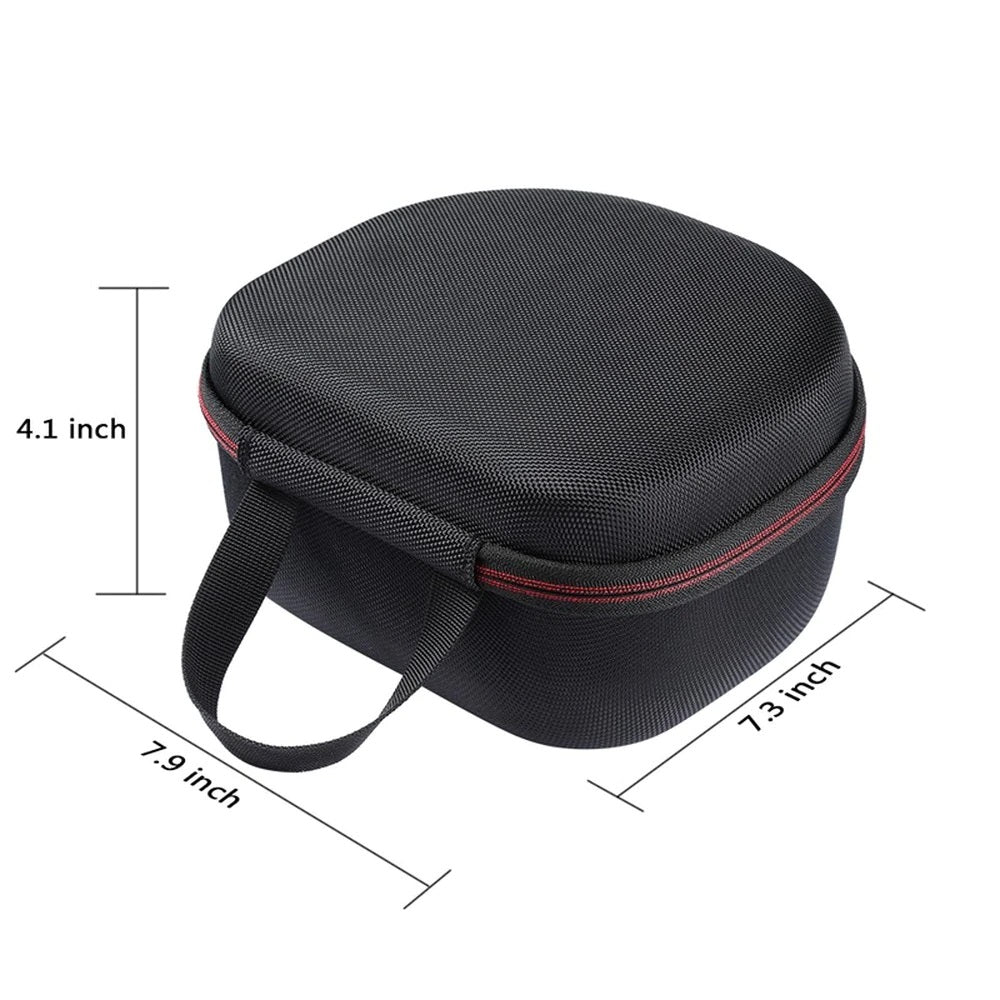 $29.00
Hard EVA Case for Earmuff and glasses (only case)
Hard EVA Case for Both Howard Leight By Honeywell Impact Earmuff and Genes accommodating headphones and glasses (only case).
[Adapted Earmuffs]: This case is suitable for most of the earphones on the market, such as Howard Leight by Honeywell Impact Sport, Walker's Game Ear Razor Slim/Awesafe.

[High Safety Index]: Shooting ear protection case made of EVA materials. It has shockproof, dustproof and waterproof functions, which can protect your earmuffs from impact and scratches.

[Unique Design]:The smooth but strong two-way zipper makes it more convenient for you to use. In addition, the internal mesh zipper pocket is more suitable for small parts such as cables and carabiner.

[Lightweight and Portable]:The comfortable and sturdy handle allows you to carry it easily and conveniently while traveling. Organize your eye protection and ear protection and put them in the packing box.