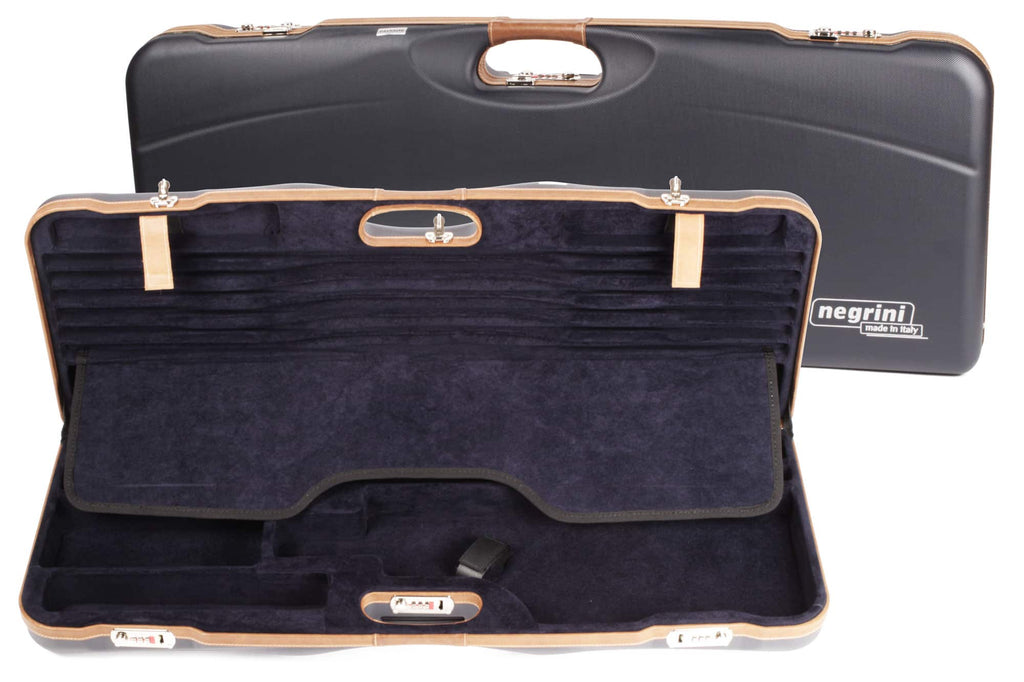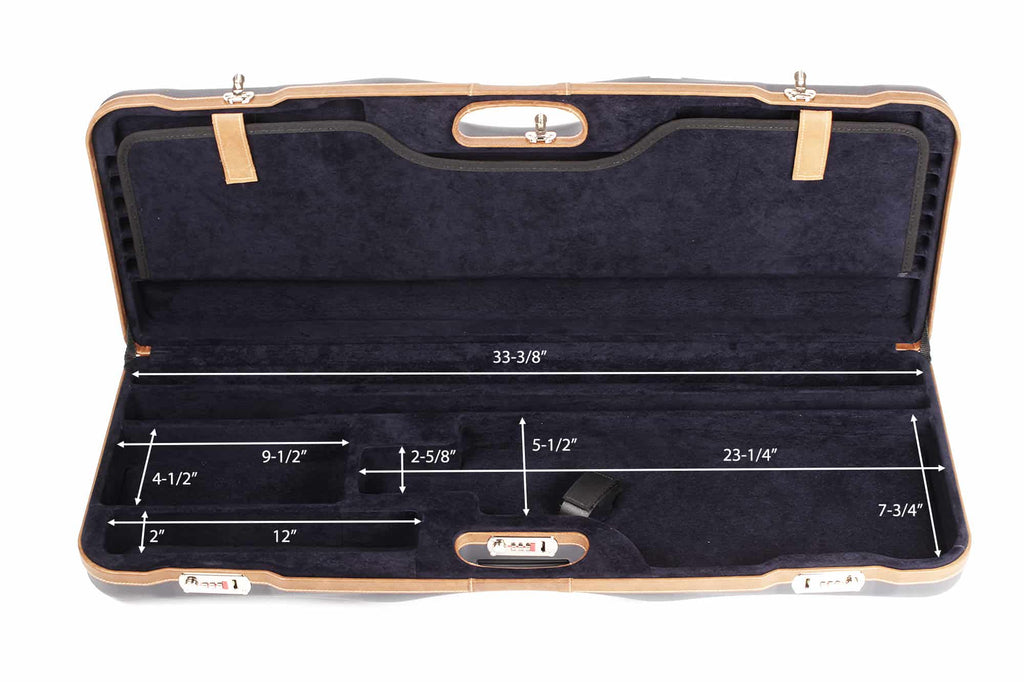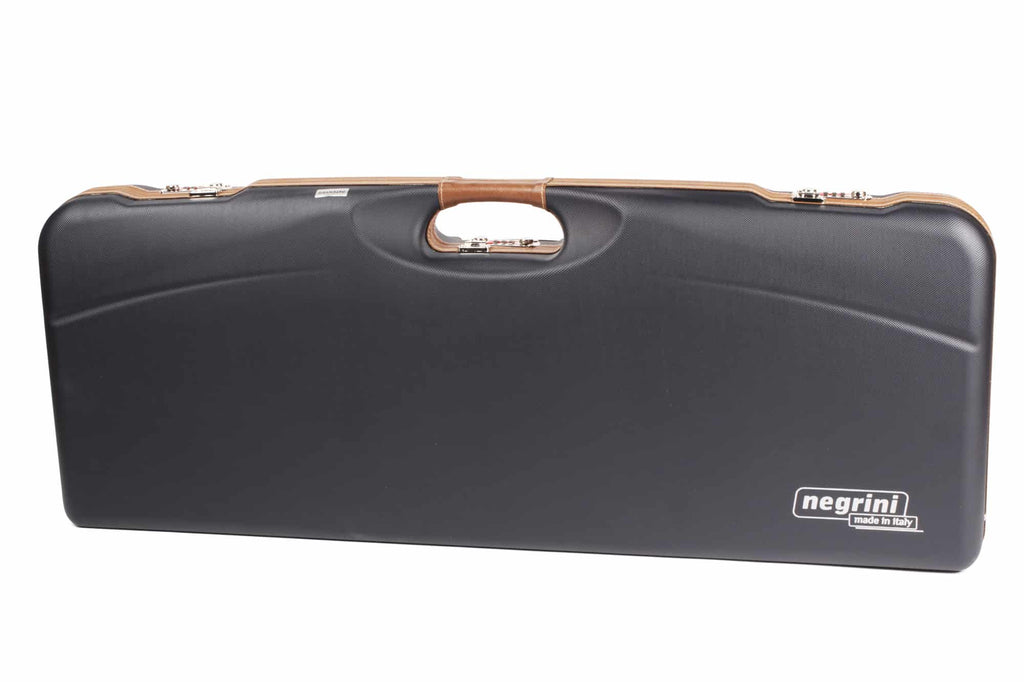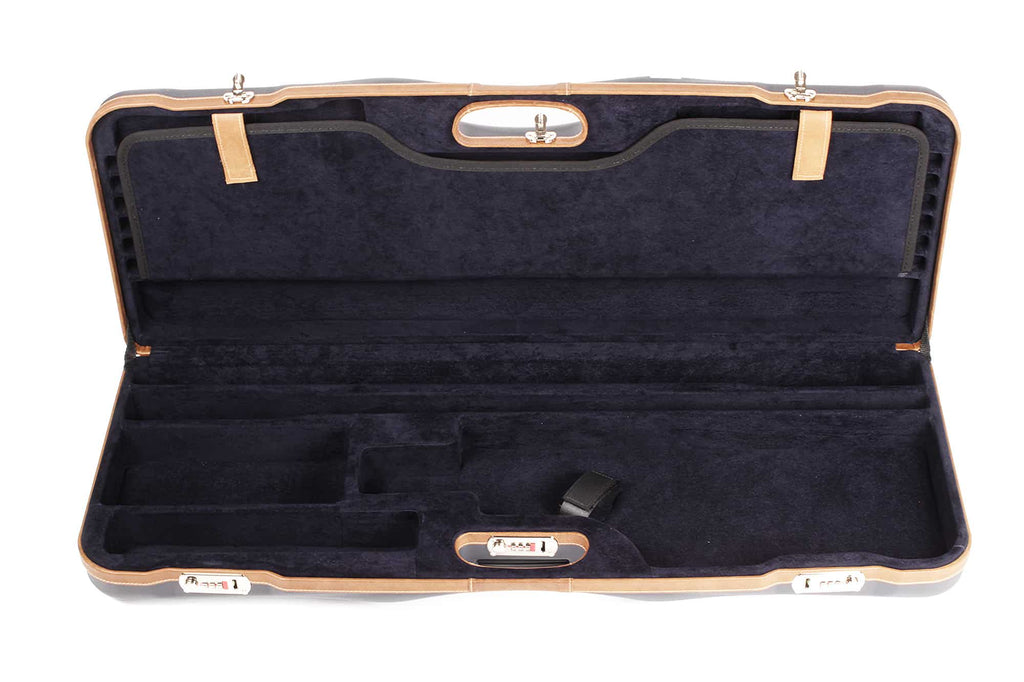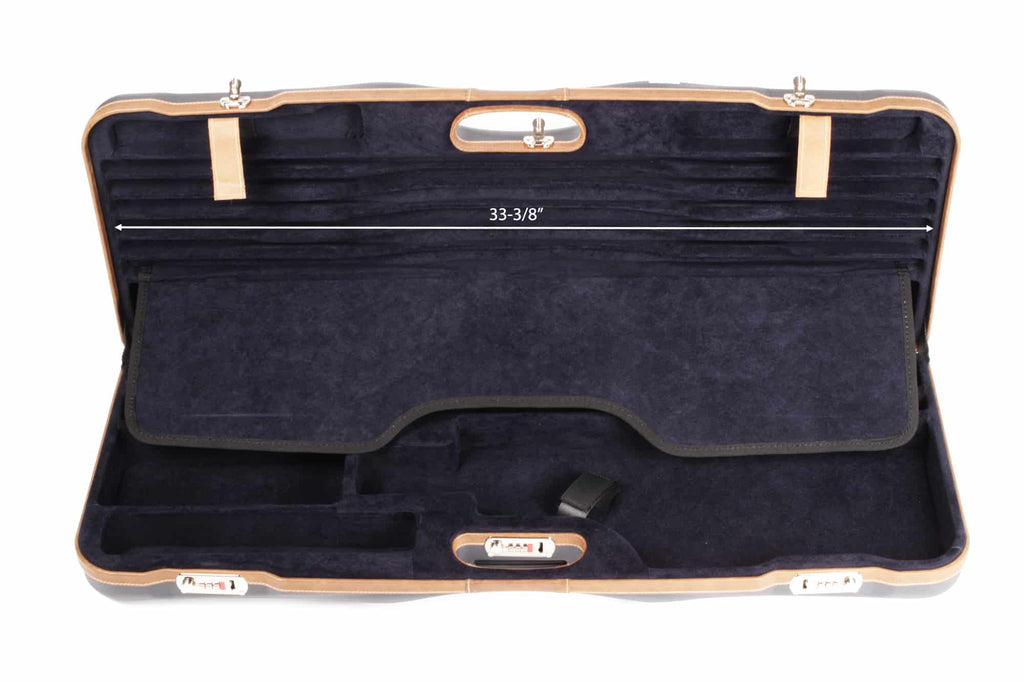 $900.00
Negrini 1652LX-TUBE/5212 OU Skeet Two Barrel Shotgun Case + Tube Set –
OU High Rib Skeet Tube Set Shotgun Case for Travel
This case fits: One Shotgun Two Barrels O/U Flat – High 32″ + ext chokes 3 Sets.
The Negrini 1652LX-TUBE/5212 Tube Set takedown shotgun hard case is perfect for any O/U shotgun with barrels up to 32″ + Extended Chokes (Max barrel channel is 33-3/8″). The 1652-TS Tube Set Series gun case features a padded luxury interior with separate compartments for your stock & receiver, barrel & forearm and accessories. Plus a padded divider wall with storage for tube sets on the top of the gun case. This ultralight gun case is perfect for air travel, car, club and home.

Shotgun Case Features:
Shotgun + 2 Barrels + Three Tube Sets
Over-Under (up to High Rib)
2x Barrels up to 33-3/8″
Ultra-light ABS –

 

8.7 lbs
Double-wall Construction
Hand-upholstered
Colour:

 Navy/Tobacco Leather/Navy

LX – Leather trim