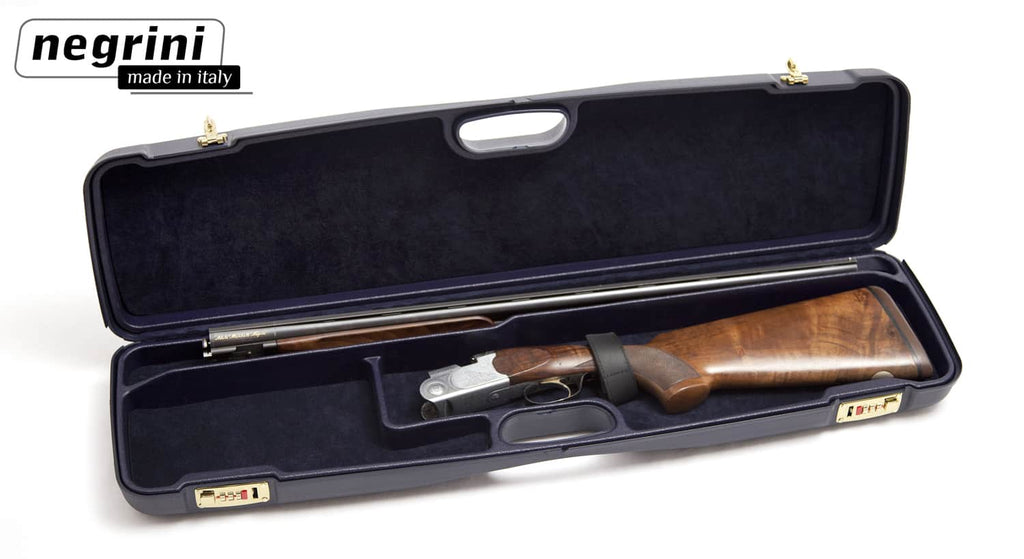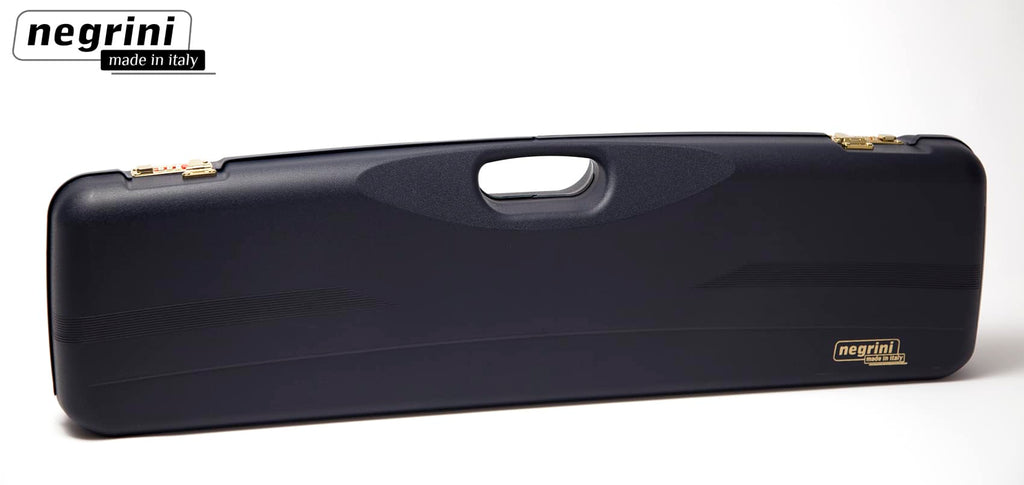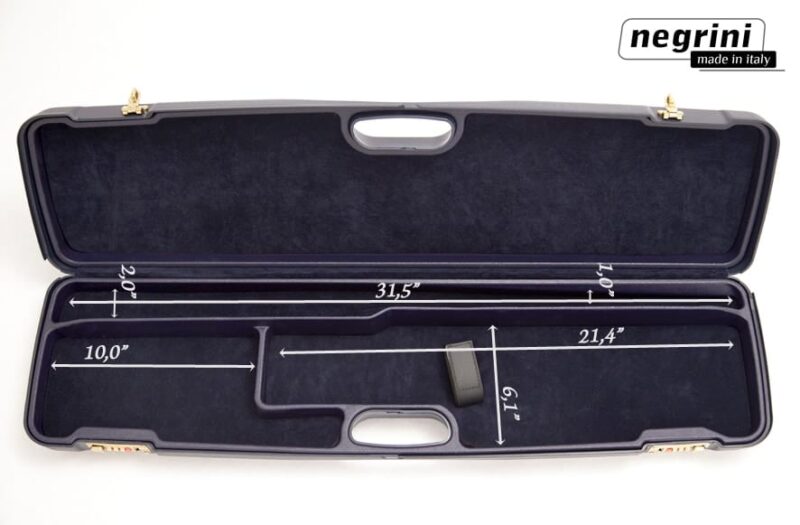 $532.00
Negrini 1605IS/4790 OU/SxS OEM Factory Replacement Case for 30" + Ext. Chokes
Fits: 30"+ Ext Chokes Over/Under or Side-by-Side
Rib: Flat
Colour: Navy/Navy.
Durable double wall construction consists of injection molded outer case welded to thermoformed inner case with plush velvet cushioning.  Double wall construction absorbs maximum shock without breaking. Hinges are steel recessed along with the combination locks to avoid snagging on conveyor belts. Separate compartments for barrel and forend, stock and receiver and chokes and tools.  Several colours available.  Limited lifetime warranty.
Replacement O/U or SXS case for Beretta, Browning, and all major brands
Light weight, Double wall injection molded Polypropylene
Combination Locks for Security
Great for car, club and home!