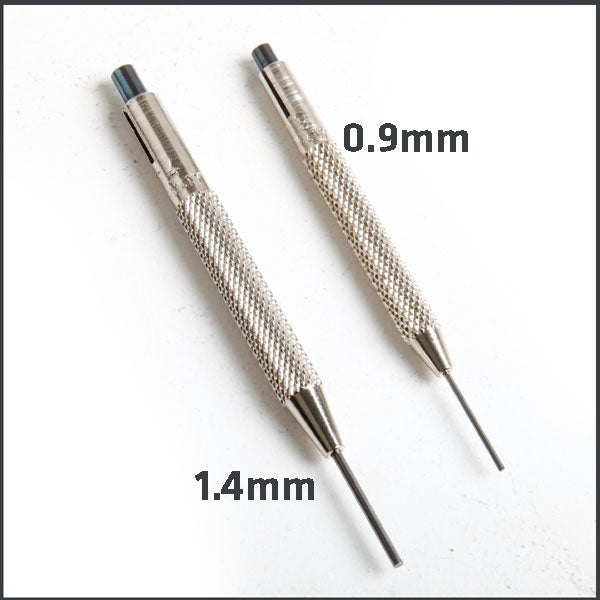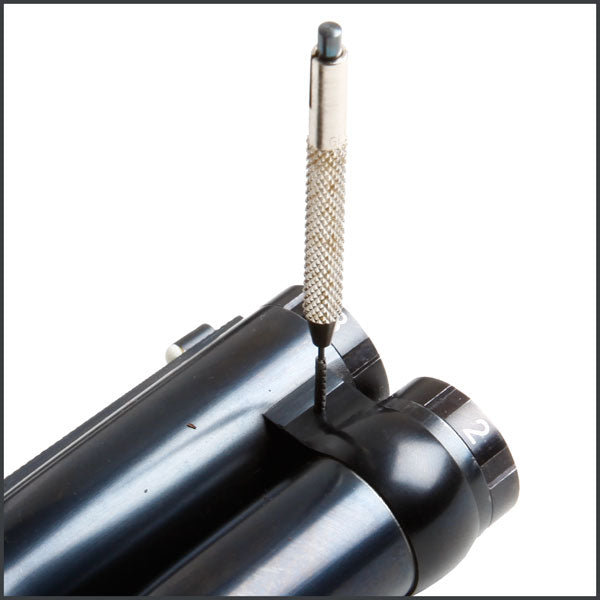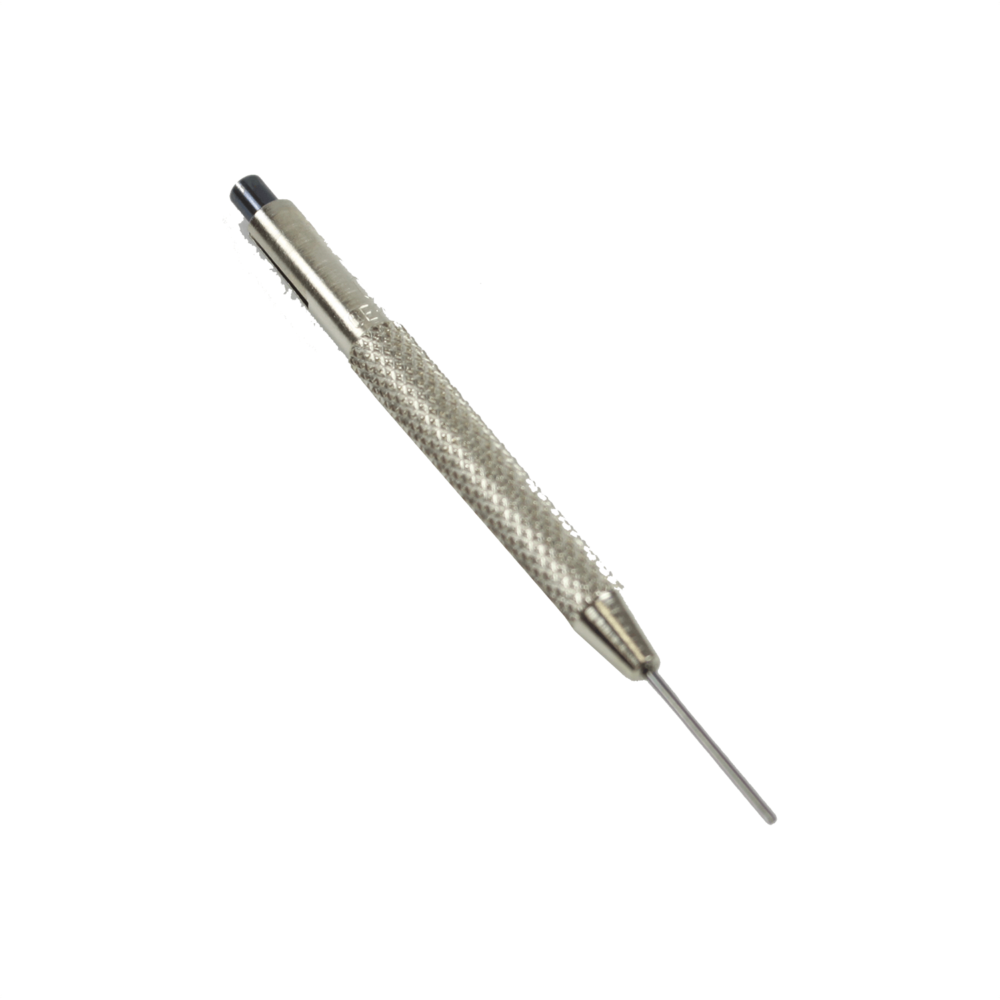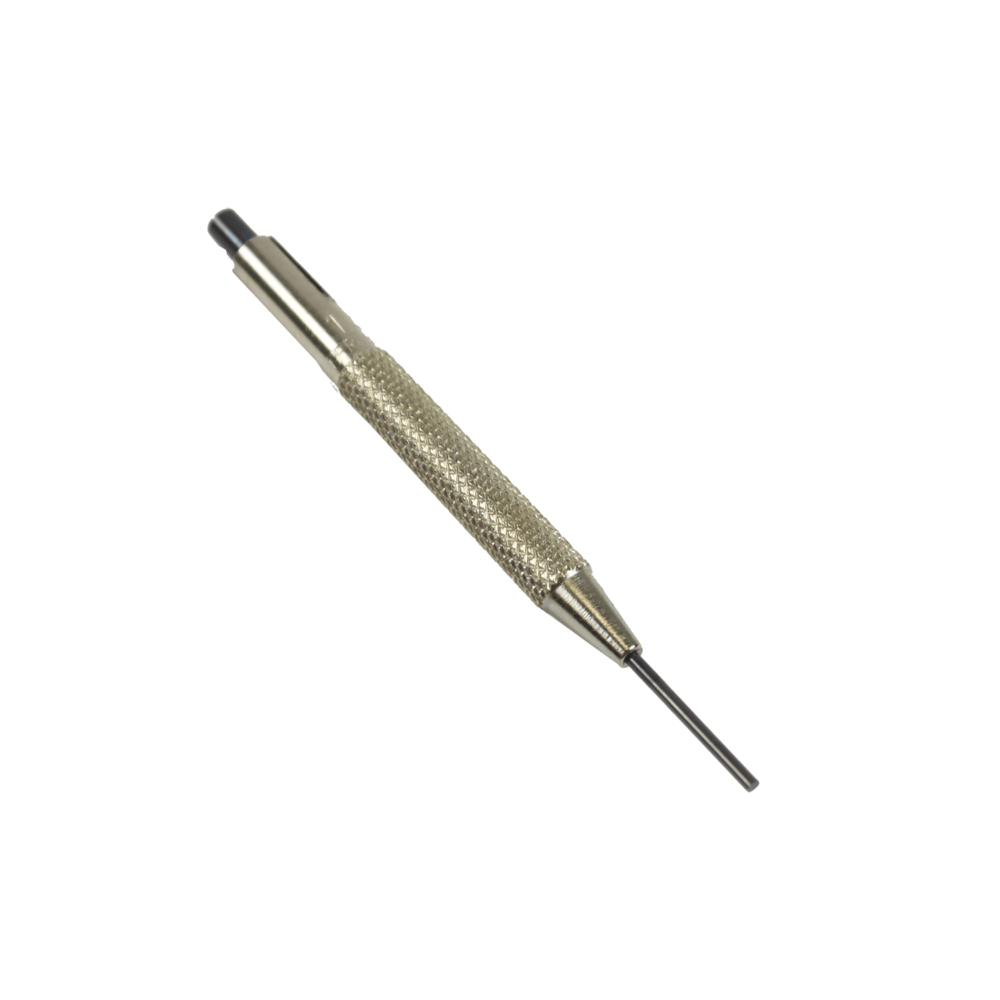 $16.00
Krieghoff Pin Punches
Front hanger removal and replacement pin punches. 1.4mm diameter, the correct size to drift out the hanger cross pin without damage. 0.9mm diameter, the correct size to pass up the centre of the hollow cross pin to provide support whilst it is replaced.
The pin punch is used to drive objects using a soft hammer, with care taken not to damage your equipment when using.
Krieghoff Know How - Using the Correct Tools
Metric Parallel Pin Punches With Guide Sleeves – German Manufacture
This punch set is used in the Armorer classes and approved for use when installing & removing the roll pins from shotguns & rifles. 
Each punch is a unique punch for driving pins into or out of your firearm without damage.
Manufactured from high-grade German tool steel. Heat-treated for the perfect balance of hardness, strength and durability.
Dimensions and specs of each punch from smallest to largest:
0.9 mm (.03″ or 1/32)
1.4 mm (.06″ or 1/16)
Industrial quality, Made in Germany by Rennsteig
Parallel Pin Punches with Guide Sleeves
Unique set for driving pins into or out of a workpiece easily
Manufactured from high-grade German tool steel
Heat-treated for the perfect balance of hardness, strength and durability
For installing and removing roll pins from shotguns and rifles and other applications