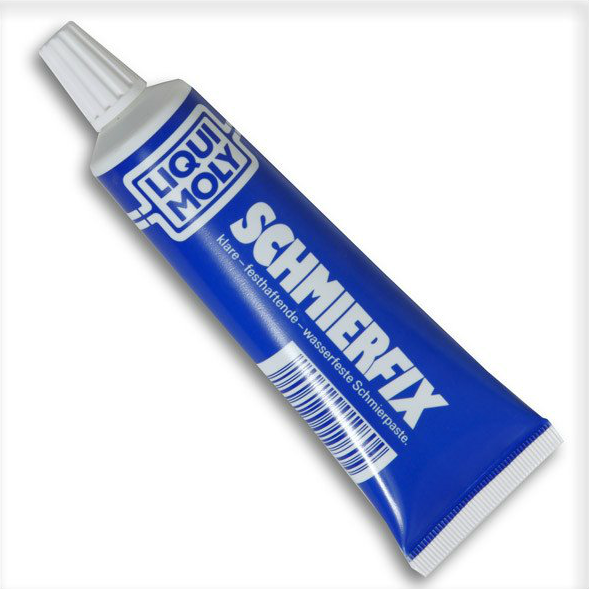 $16.00
$25.00
Schmierfix Grease by Liqui Moly
Schmierfix Grease by Liquid Moly. Clear, waterproof, run proof, heat resistant long lasting grease. Perfect lubrication for shotguns, rifles, fishing reels and a hundred applications around the home and workshop. This is the grease used in the Krieghoff factory in Ulm, Germany, when assembling the famous K-80 mechanism.
Designation acc DIN 51502 K1 G-30. Service temperature: - 30 °C to + 100 °C.

Generous and convenient 50g tube, fits in your gun, tackle or tool box and makes it easy to apply without soiling clothes or hands.

50g per tube.