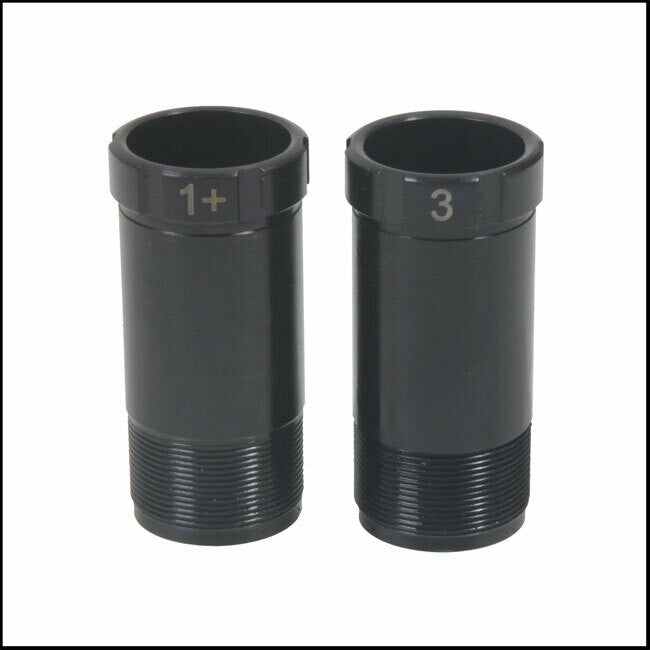 $99.00
Krieghoff 12g K-80 steel screw-in chokes, blued
The original Krieghoff factory choke tubes, designed as a part of the Krieghoff choke system with an extended collar for easy choke identification and removal. Choke tubes can be removed using the original ring wrench.
Constrictions for Choke Tubes (12 gauge)

Steel Choke Tubes Available:
- Cylinder (C, #00)
- Skeet (S, #0)
- Improved Cylinder (IC, #1)
- Light Modified (LM, #1+)
- Modified (M, #2)
- Light Improved Modified (LIM, #2+)
- Improved Modified (IM, #3)
- Full (F, #4)
- Super Full (SF, #5).
*Not sold in pairs. Please order two if you want a pair of choke tubes.*
When using screw-in chokes, we recommend using Liqui Moly Schmierfix Grease - Never get your chokes stuck again!